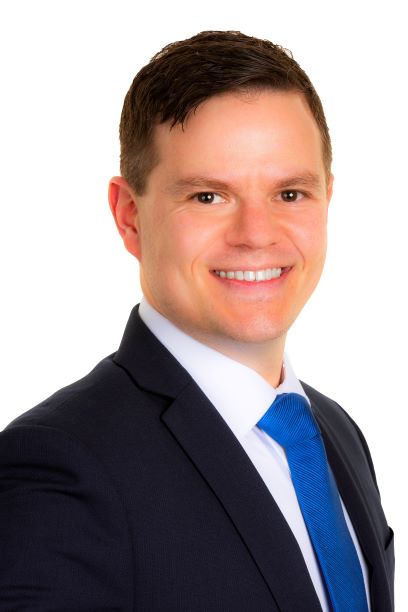 Alex specializes in representing home sellers, home buyers, corporate transferees, and University of Michigan faculty, staff, and students in the Ann Arbor, Michigan area. Alex is a Certified Residential Specialist – an achievement that only 4% of all REALTORS worldwide have achieved. He is also among the top 1% of all Realtors in the Ann Arbor area and in the state of Michigan. Alex has previously been recognized as one of the Top 30 REALTORS in the Nation Under 30 by REALTOR Magazine, the Ann Arbor Area Board of Realtors' Realtor of the Year, and one of Crain's Detroit 20 In Their 20s.

Alex prides himself on a strong commitment to the community and spends hundreds of hours volunteering for organizations such as the City of Ann Arbor Planning Commission, Washtenaw Community College Foundation, Ann Arbor Art Center, Washtenaw Technical Middle College, and many others. He also serves the real estate community by being a Board Member of the National Association of Realtors and a Board Member of the Michigan Association of Realtors. In 2010, Alex served as the President of the Ann Arbor Area Board of Realtors, and in 2021, he served as President of the Residential Real Estate Council.

Alex attributes his success in the real estate industry largely in part to his ability to successfully market homes for sale, along with his use of technology marketing to stay on the leading edge of his industry and his competition in both innovation and education. Alex makes consumer research, market insight, and marketing communications the center of all of his strategies.

Alex was raised in Ann Arbor, Michigan. He attended Ann Arbor Public Schools – Logan Elementary, Clague Middle School, and Washtenaw Technical Middle College. Alex found that Ann Arbor was the perfect little town for him and never left – it offers so much culture, beauty, and history. He is a graduate of Eastern Michigan University with a degree in Business and Marketing. Alex spends much of his free time staying active, and he can be found spinning on his Peloton, doing Pilates, or running on the streets of Ann Arbor.

Alex's clients have always commented on his deep knowledge of the area and the real estate process, his reliability, and his quick responsiveness. His passion for the Ann Arbor area and his expertise in the real estate market keeps his clients coming back.

To get in touch with Alex, call him at (734) 418-2400 or e-mail alex@alexmi.com.